Rainbow Stress Ball Bundle!
Are you getting bored and stressed out at being stuck at home?



Get rid of the frustration and help yourself de-stress with the relaxing Rainbow Stress Ball!
Feel the stress slip away with every squeeze with this amazingly colorful stress ball!
Watch it magically bubble up out of the net as it satisfyingly stimulates all your senses!
It's a great way to fend off stress and boredom!
Free yourself from stress and boredom and get the relaxation that you need with the amazing Rainbow Stress Ball!

Product Specifications: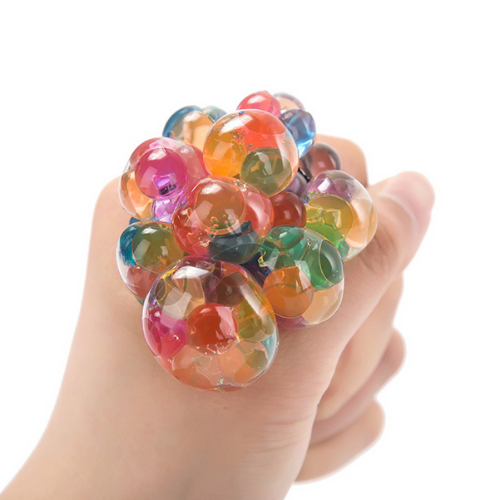 Material: Soft rubber

Weight: 54g

Size: 5cm

Color: Random Colors
It won't leave behind stains or grease in your hands!
Give yourself hours of relaxing stress-free fun when you get your hands on the ultra-soft Rainbow Stress Ball!

An amazing rainbow-colored spectacle!
Treat yourself with an amazingly de-stressing myriad of colors with every press you make!
It's a perfect way to stimulate your senses and relieve you of stress and frustration to improve your concentration at work!
It's an amazingly relaxing ball that is perfect for people suffering from ADHD, ADD, and ODD!
It's the perfect way to improve your senses at home, school, or work!
Get the relaxation that you need and squish your way to concentration with the amazing Rainbow Stress Ball now!